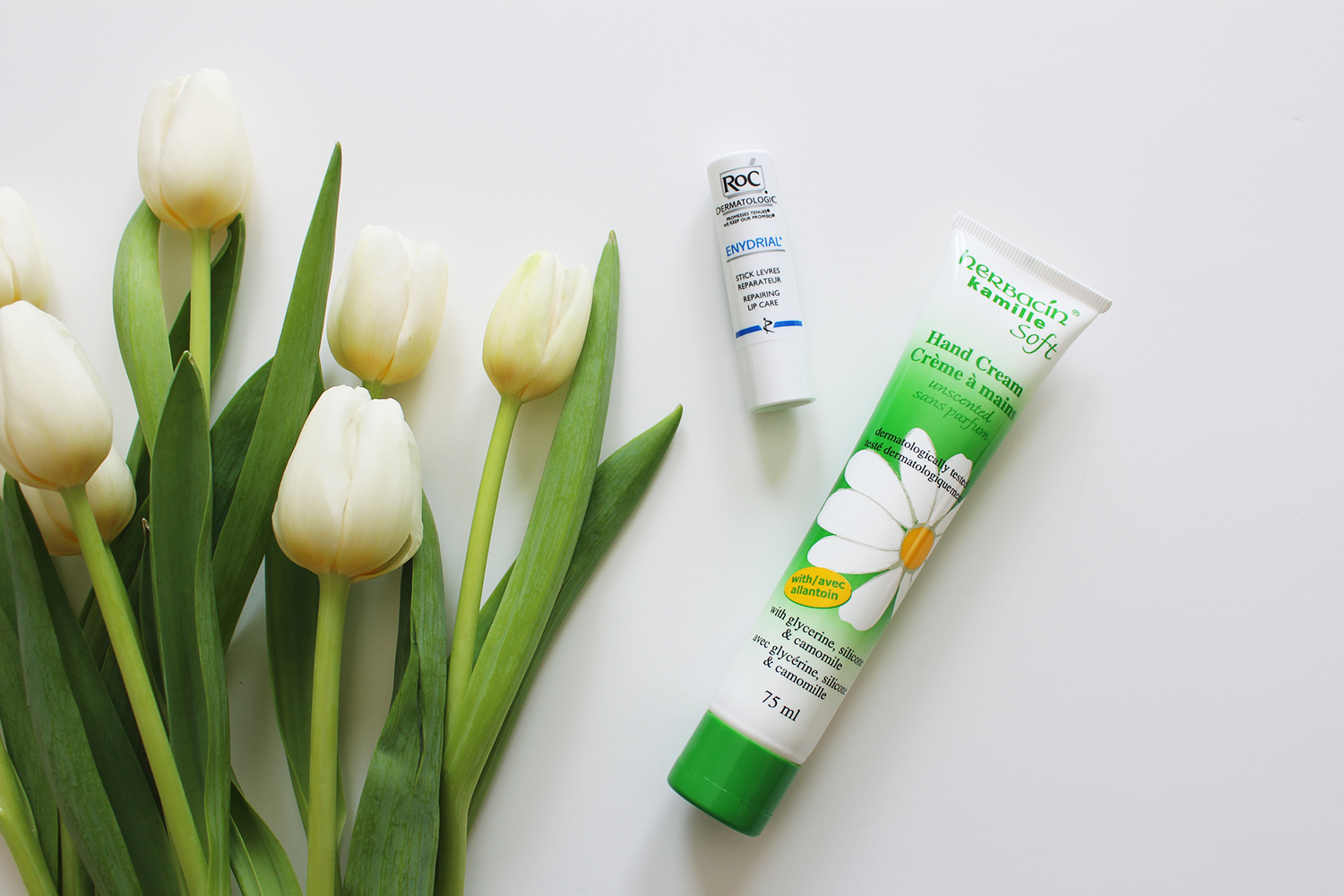 Whether or not Mother Nature wants to admit it, we're on the home stretch to the ultimate savior of seasons, SPRING! 15 days until we can officially say we made it through this horrendous winter. I don't often talk about beauty products on Style Bee but I thought it was time I shared a few of the clutch items that have kept my mouth, hands and heart from cracking under the pressures and low temperatures of this dreadful season.

The first is Herbacin Kamille Soft hand cream. From 9 am to about 7 pm every day I have one hand on a mouse and the other on a keyboard and every now and then I glance down to see these are not the hands of a 26 year old, but instead a 76 year old. GAH!! That's when I reach for Herbacin and instantly reverse time. Unscented, non-greasy (actually) and packed with the healing properties of camomile extract, moisturizing elements of natural glycerin plus the protection of natural silicone, it's a powerhouse potion. I only need one application in the morning and I'm good all day. Available at most drug stores.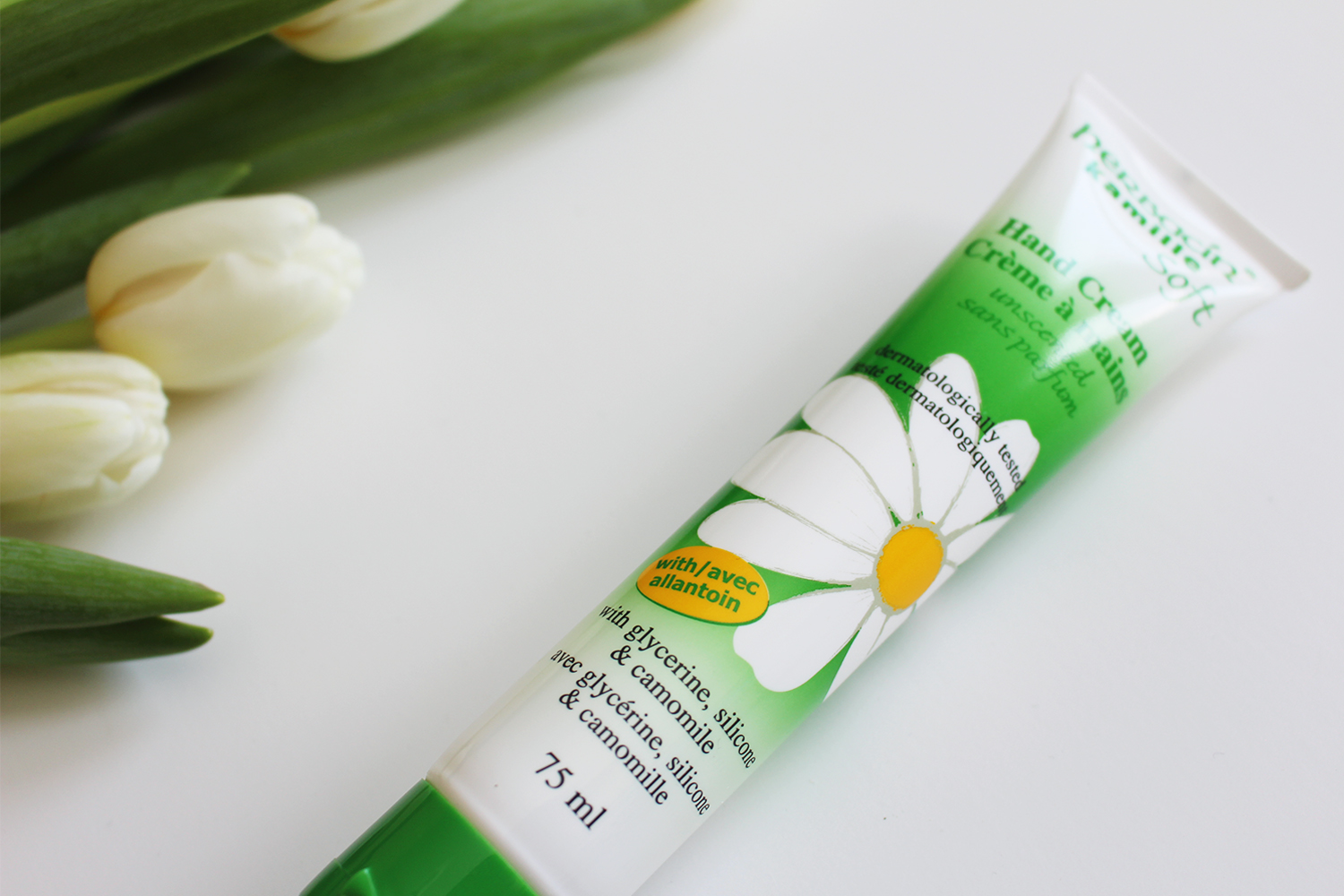 The next little wonder in my everyday life is ROC Enydrial Repairing Lip Care. I always have at least 3 of these sticks available at all times. One in my bag, one in my bathroom and another beside my bed. Still I can't get enough. It's truly the only lip balm I've found that keeps things under control. I use it all year round, on it's own, under gloss and over lipstick. I know lip chap is a subjective topic but I dare you to try this one and see what happens. I can only image good things will! It's available here and most Shopper's.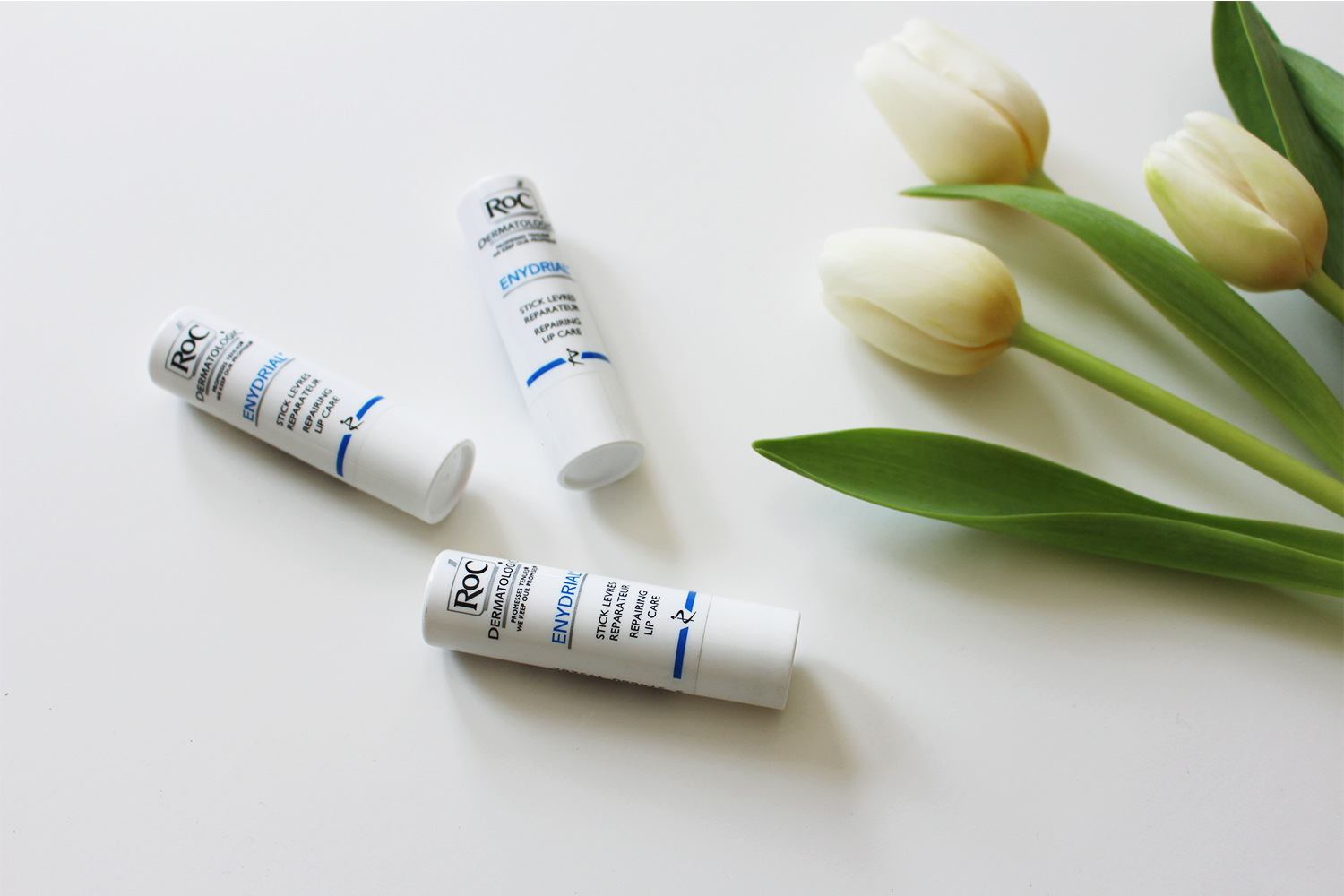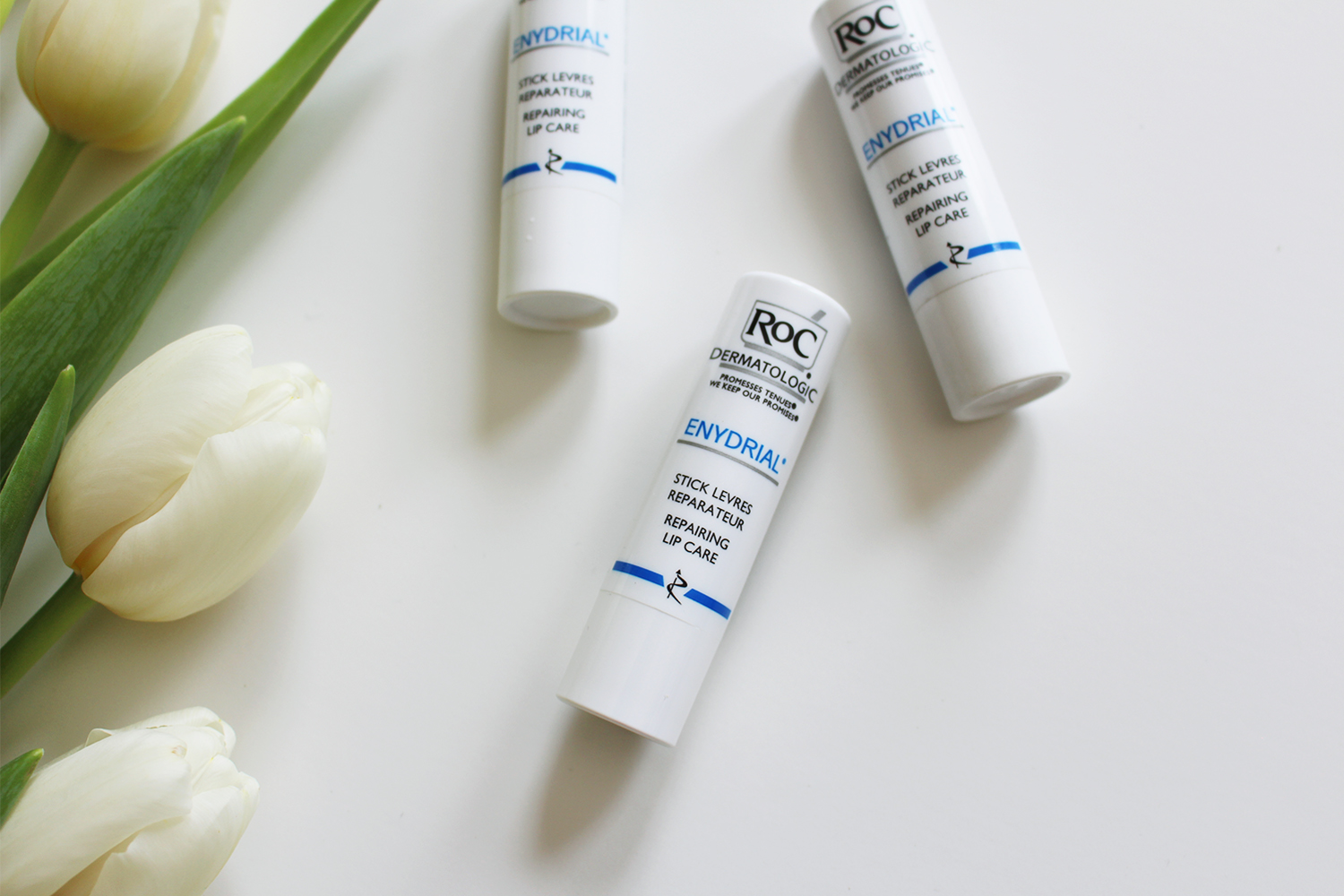 The final key to my sanity, albeit questionable at best, during these dark times is a fresh bouquet of tulips. They are the perfect reminder that winter cannot go on forever and eventually spring and summer will return. I love their simplicity and elegance as they gracefully reach up to the sunlight and brighten any room.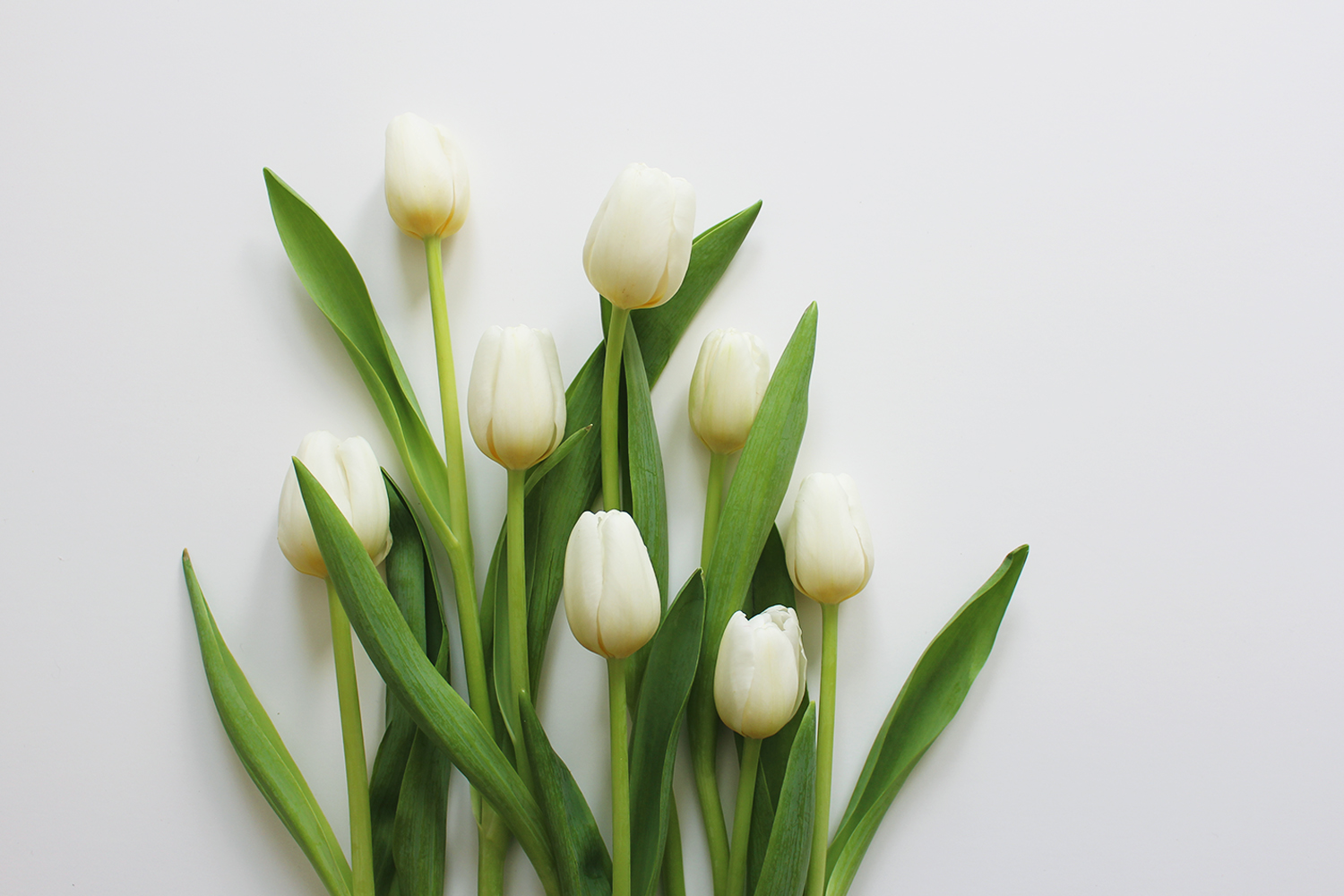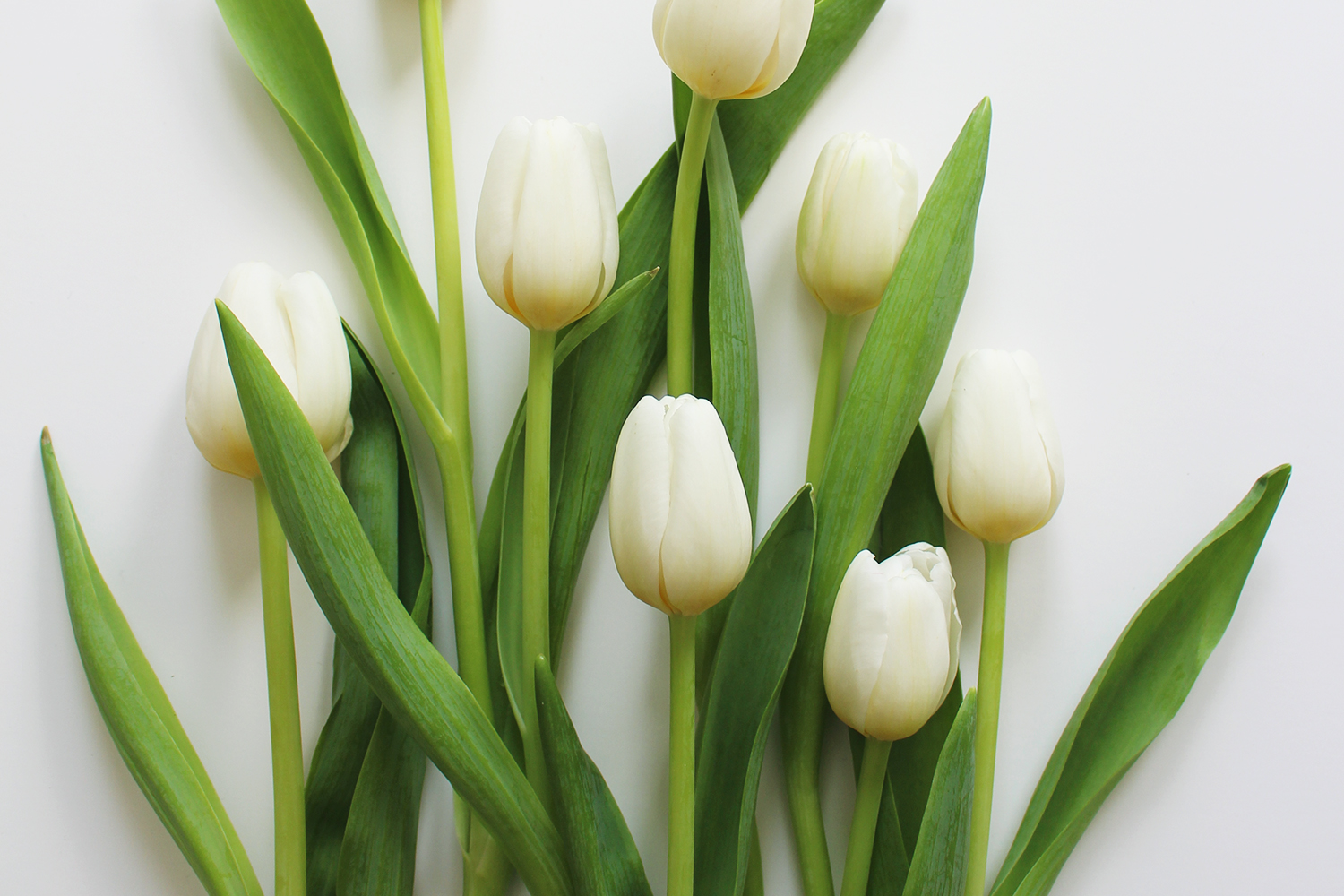 With these three things and a little hope I am well on my way to embracing spring in all it's glory. What products have kept you from shrivelling up this winter?