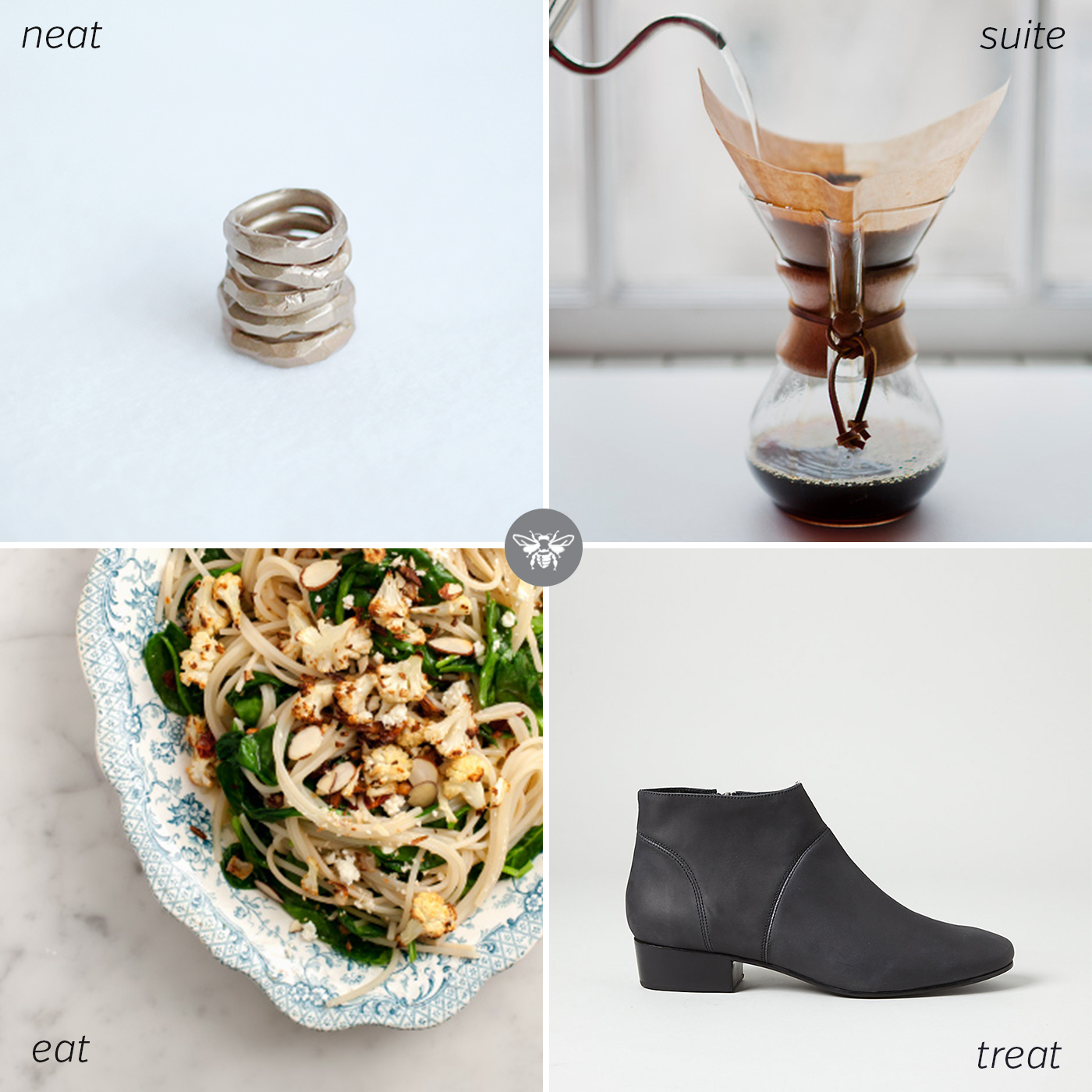 It's been a long time since my last Bee's Knees but I'll spare you the spiel as to why and just dig in!
Neat - I saw this great ring stack on Pinterest and wondered where it was available. Only to shortly there after discover that it's in fact something I could make myself! Just wait until you see how easy it is too. I might go for a smoother, sleeker approach but the hammered look is great too. Follow the steps on Fall For DIY.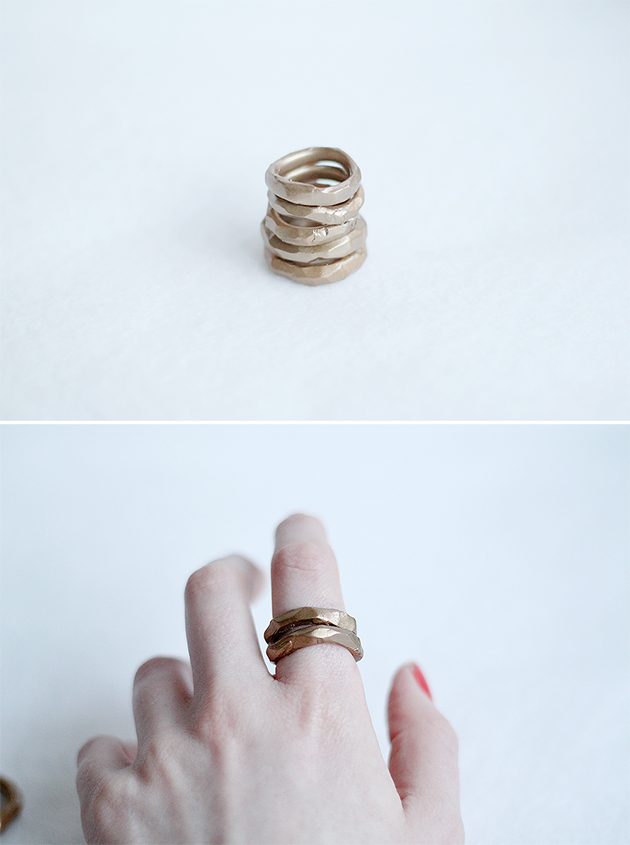 Suite - Coffee is my morning saviour. I'm barely conscious or even human until I've got a hot mug of my lifeblood in front of me. I've been looking into options for home brewing and came across the Chemex system. It seems my fellow coffee enthusiasts swear by this genius little invention. So it looks incredible, makes great coffee AND it's only $65.00? Well, don't mind of I drip! Available on Amazon and from the Chemex directly.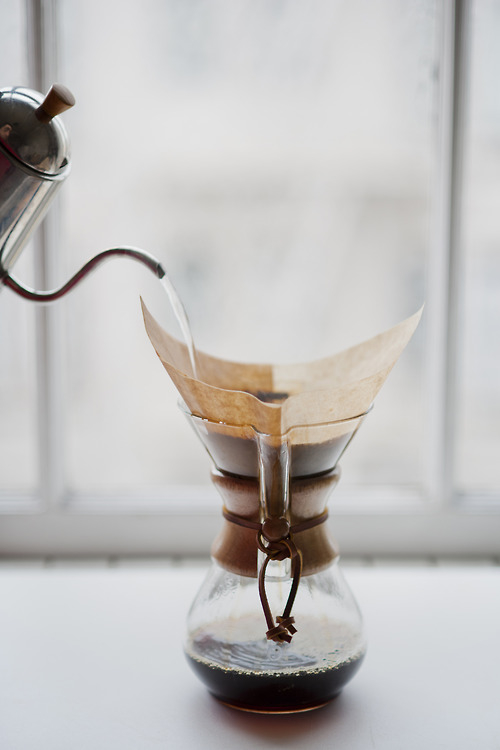 Eat - Brisk fall winds are making me crave rich, roasted goodness at every meal. I'm loving toasted nuts on salads and roasted beets are a regular menu item. I spotted this recipe on Pinterest and can't wait to try it out. See more deliciousness on my board \\ YUM //.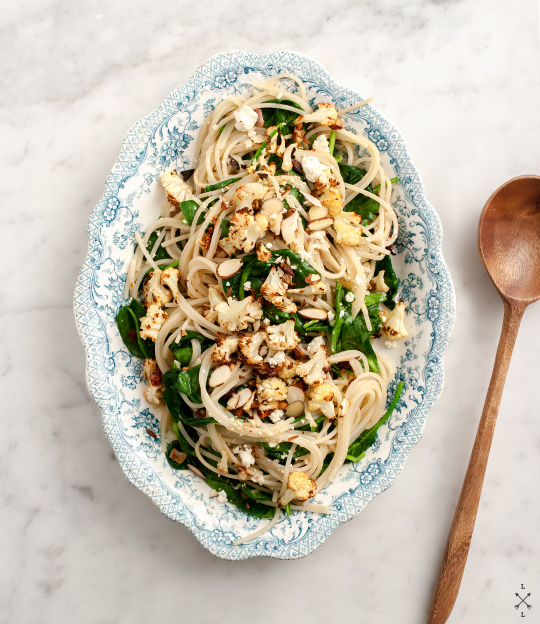 Treat - If there is one thing I deem worthy of digging deep in the pockets for each year (of course there is more than one thing!), it's fall boots. A super simple, ultra versatile, very well-made pair of black boots will never disappoint. With some common sense and proper care, they'll carry you through many seasons. I'll be debuting my pick for this year on the blog soon but I'm also swooning over this great option by Rachel Comey. Available here.