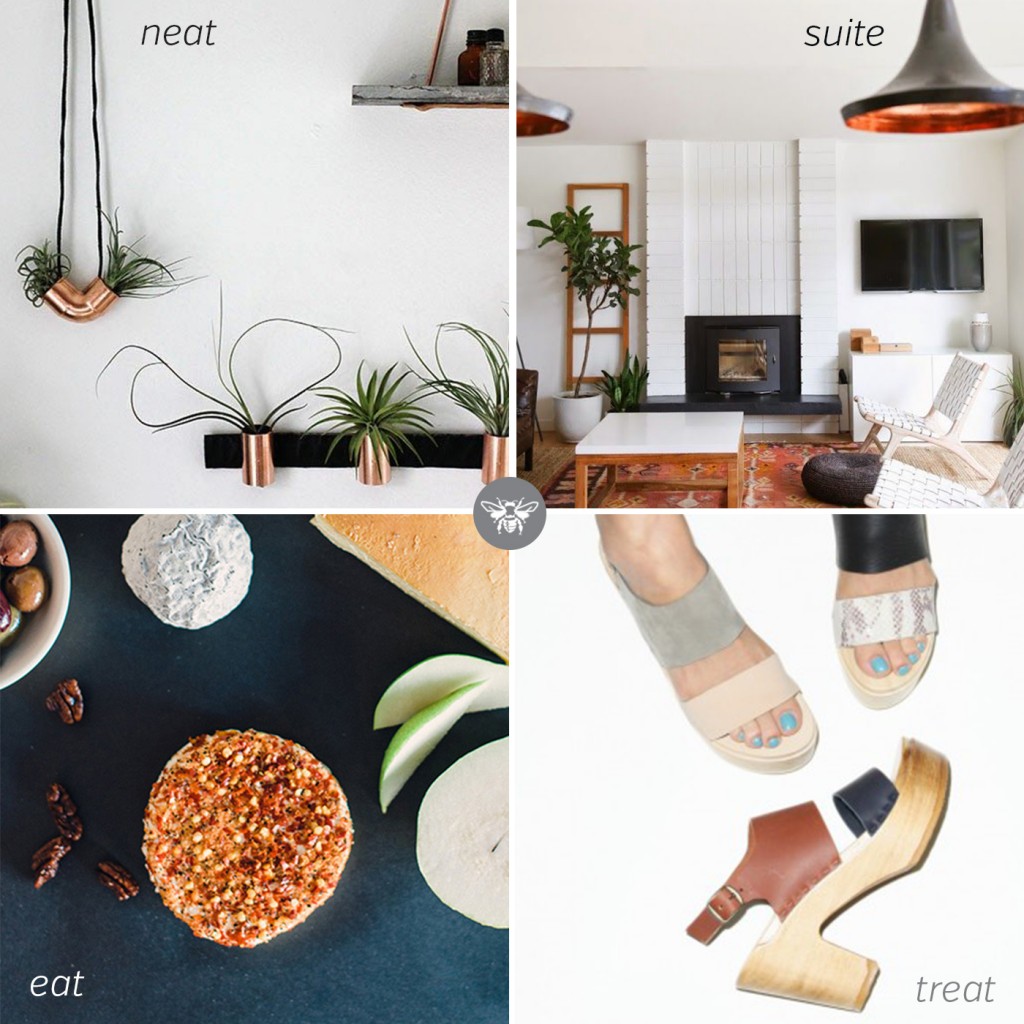 Honestly, each week it gets a bit trickier to pick my Bee's Knees. There are just way too many awesome things out there. At least I'm never short on material!
Neat - I'm totally plant obsessed but other than one little succulent (which I picked up last week) I don't have any greenery in my house. The main reason is that we're still not finished redoing most rooms and until then it doesn't seem right to bring a plant into a dusty and hostile environment. But that doesn't mean I can't ogle other people's plant filled spaces or genius DIY plant holder projects. This one from Poppy Talk is just lovely! I'm particularly smitten with the hanging, double ended planter. See how to make these little beauties here.
Suite - Pendant lights seem to be everywhere I look right now, especially on Pinterest, and I do not mind at all. I LOVE them. We're giving our dining room a facelift and I just know the perfect touch will be a mod pendant lamp. Here are a few I love and you can see plenty more on my Spaces board.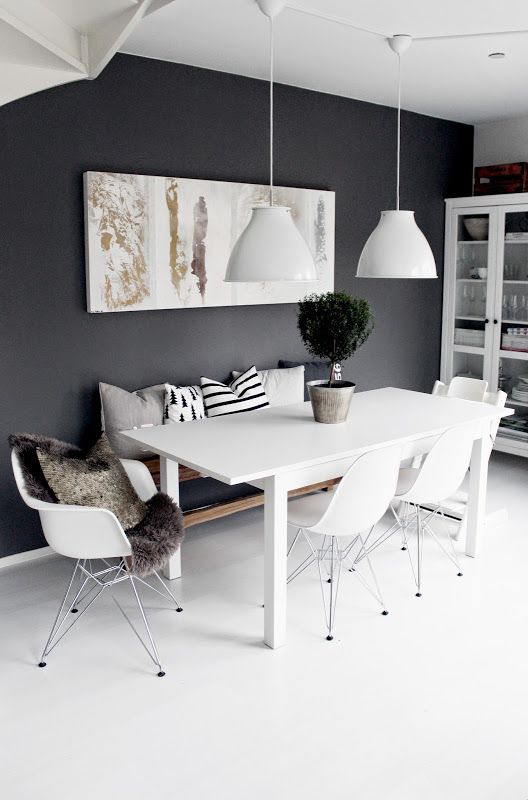 Eat - Anytime I'm at a restaurant or house party or literally anywhere there is the possibility of a cheese plate it's the first thing I go for. That said, building your own cheese or charcuterie board can be daunting. This quick little how-to from Waiting On Martha will let you know where to start and what you need to build the ultimate party pleaser! Read more here.
Treat - Clogs are back with a stomping vengeance this spring and summer. Maybe it's my Dutch heritage or my love of all things 70′s style but I am all for this trend. Clogs are one of the most timeless shoe styles and they also happen to be supremely comfortable, as far as heels go anyway. I discovered No.6 Store a little while ago and their signature clog collection floored me. See a few of my favourites below and all the other options here. Stay tuned for an upcoming style post where I reveal the pair I picked up (or see them in my latest insta post!).