Welcome to Style Bee, thanks so much for stopping by! Style Bee is the creative hive of Lee (the Bee) Vosburgh, where she endeavours to explore the definition of personal style and share the best independent makers and brands from around the globe. Through Style Bee, Lee aims to inspire readers to shop thoughtfully with careful consideration about every purchase. The better we know ourselves, the better our choices will be!
Since its inception in 2013 Style Bee has evolved into a hub for women around the world who are looking to simplify their style and establish wardrobe contentment. We're all about timeless style and curating a lean closet that's perfect for you without the pressure of having to keep up with fashion's constantly revolving door.
Vivienne Westwood said it perfectly, 'Buy less. Choose well. Make it last.'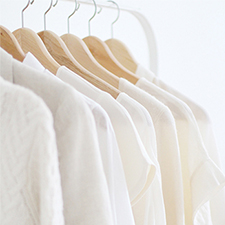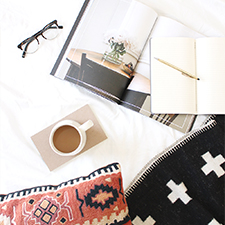 Lee is a graduate of OCADU and currently works as a designer based in Guelph, Ontario, where she lives with her partner Dave and their furry friends Dobby (the corgi) and Evie (the feline). Her work on Style Bee has earned a spot on Instagram's Best Dressed List by Refinery29, features in FLARE, a resident position on FASHION's Style Panel and as a DARLING image contributor.