I've decided to change my shopping habits, officially! I'm going to be shopping responsibly from independent designers and brands that are ethically producing beautiful, worthwhile goods. This is a change I've been working towards for the past two years and now that I've made it there's no turning back. In the best way!
---
If you're interested in pursuing your own responsible shopping agenda there are TONS of great places to start. Of course, it only makes sense to start shopping if you've defined your style (start with this easy exercise) and figured out what you really need (create a wish list).
I've had a number of emails from readers asking about my top recommendations for ethical boutiques and designers, which is awesome! I'm working on a new version of this shop page for the blog but until that's live, here is a list of all the best brands on my current radar (alphabetically):
*Canadian Based Brands and Shops
CLOTHING
ACCESSORIES + SHOES
HOME
---
SHOP MY CLOSET
---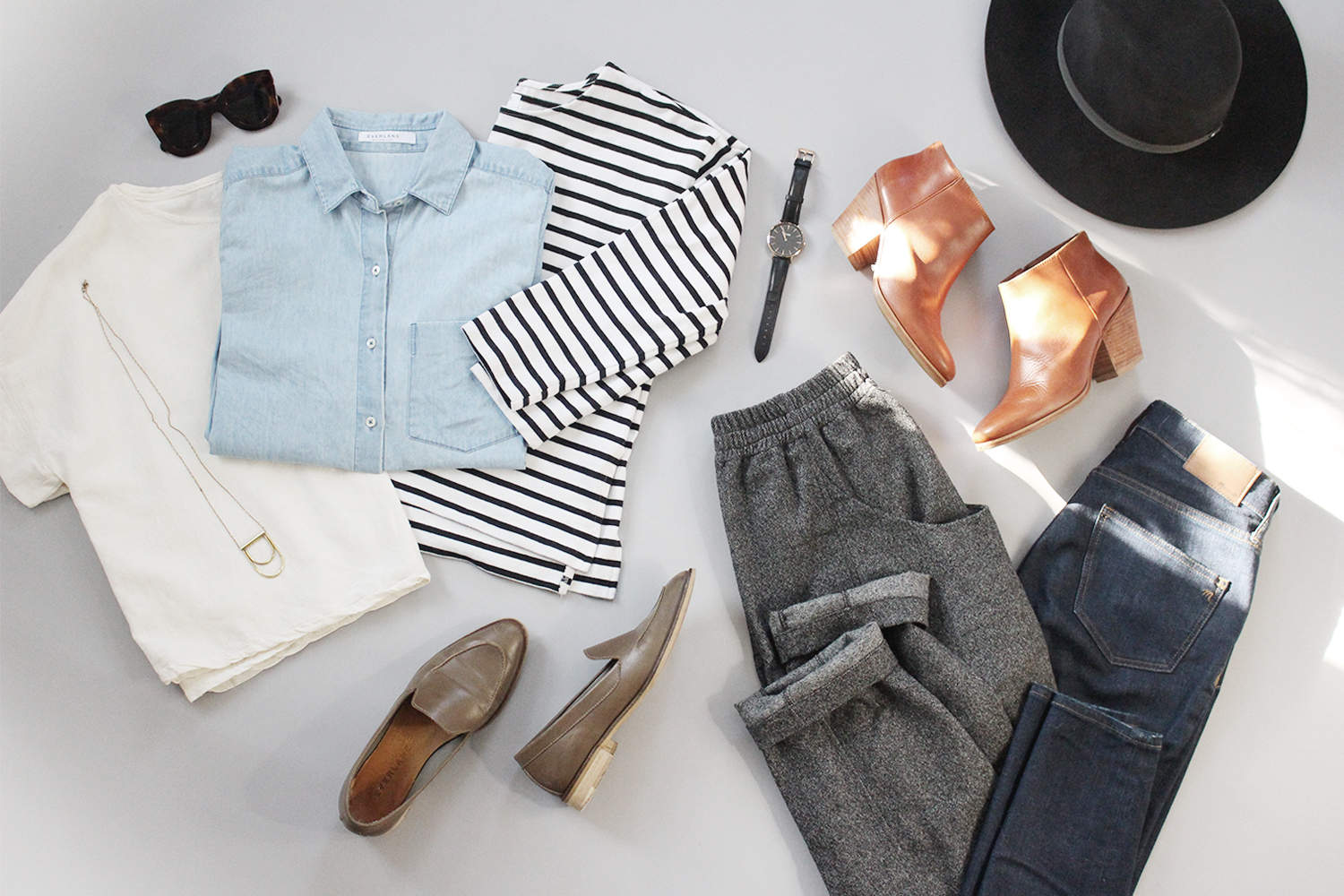 Welcome to my wardrobe! As a lean closet enthusiast I've been on a mission to find the best basics and everyday essentials. This is a collection of items I've fallen in love with over the last couple of years. I consider this the foundation of my closet and wear at least one of these pieces daily. All products shown are either something I personally own or, if unavailable, something nearly identical that's currently in stock.
I'll be updating this collection and adding to it regularly so please check back! Happy shopping everyone!
---
TOPS
---
---
COATS
---
---
PANTS
---
---
DRESSES
---
---
SHOES
---
---
BAGS
---
---
ACCESSORIES
---
---
Please note: Style Bee is not affiliated with these brands directly. The items featured here are shown at my discretion. When purchased select items may generate a small commission, however they are included based solely on personal experience, quality, value and craftsmanship. For more information please see Policies.